Burak Aksak
Setex Technologies, Inc.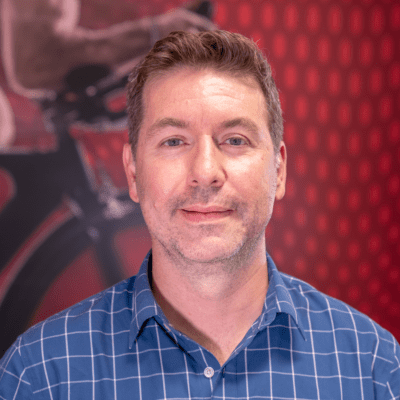 Burak Aksak is currently the VP of Research at Setex Technologies, Inc. After his PhD in Mechanical Engineering (ME) at Carnegie Mellon University, he co founded Setex and served as a Principal Investigator for federal grants from NSF, DoD, and AFOSR. He joined Texas Tech University (TTU) as an Assistant Professor in 2012, was promoted to Associate Professor in 2019, and served as the Associate Chair of ME Department at TTU from 2019 to 2022. At TTU, he co founded Flow Raider, LLC to commercialize micro-structured films for drag reduction applications. He is an inventor on 11 issued patents, and he co authored 28 journal publications, mainly on the subject of bioinspired engineering systems.
A Bioinspired Solution to Temporary Bonding at High Temperatures: The Market Landscape
Temporary bonding is a critical step in the ever-evolving semiconductor and glass industries. Whether used for handling fragile glass components or 3D assembly of semiconductor dies, both industries rely on releasable, reusable, and residue-free temporary adhesives, that perform at high temperatures. In this presentation, I will talk about our efforts in utilizing gecko-inspired fibrillar structures as high temperature temporary adhesives, the significance of material choice, and the unique characteristics this class of adhesives exhibit at temperatures up to 300 °C. and the market opportunities and challenges landscape Setex Technologies is navigating.
Kate Budd
University of Akron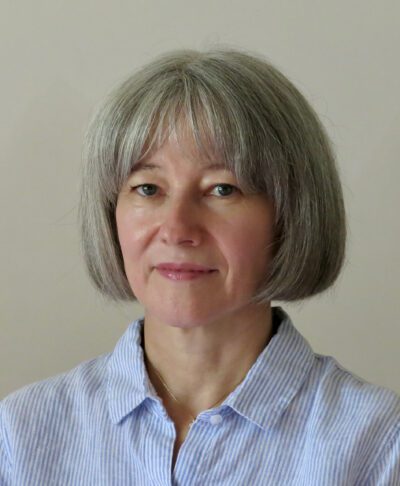 Kate Budd received an MFA in Sculpture from Southern Illinois University at Carbondale. She is a Professor of Art at the Myers School of Art, The University of Akron where she has taught 3-D Design and Sculpture since 1998. Kate has received four Ohio Arts Council Individual Excellence Awards and her sculpture has been featured in exhibitions at the Akron Art Museum and Crystal Bridges Museum of American Art.
Kate's sculpture – very small bronze and gold-plated objects that reference the body and other organic forms – speak the language of fetishes or ritual objects collected and housed in museums, their original meaning or use long forgotten.
Artist Panel Discussion
Maggie Bump
NanoSonic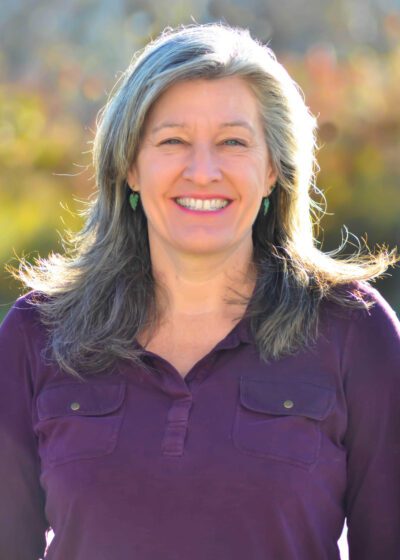 Dr. Maggie Bump's technical background includes organic synthesis of small molecule pharmaceuticals at Burroughs Wellcome and polymer synthesis and materials characterization at Virginia Tech. Her early polymer research focused on synthesis of aryl, epoxide, ester, and ether monomers and polymers, and the characterization of sizings, adhesives, and thermoset networks at the nano and macro scale. Imaging interphase morphologies in sized carbon fiber / vinyl ester composites, she linked adhesion and composite performance to phase separation at the interphase region of the fiber sizing and resin matrix. Teaching undergraduate and graduate level courses in Organic Chemistry, Polymer Chemistry, and Postconsumer Materials at Virginia Tech for over 20 years, Dr. Bump has a broad base of chemical tools for designing polymer systems and formulations as well as analyzing materials and product life cycles to improve sustainability. She is currently investigating circularity in enzymatic hemp degumming and reclaimed rubble aggregate in geopolymer concrete.
Termite Bioengineering Harnessed for Disaster Site Recovery
The weathering resistance of termite mounds results in part from the particle size selection of the termites, using larger particles on the durable exterior and finer particles to form the inner nest complex. The termite society also modifies the physical and mechanical properties of the soil using their secretions and excretions, creating a cementation effect and organo-mineral soil structure. These same principles can be applied to rebuilding buildings and infrastructure following a disaster. To create more durable structures, NanoSonic is mixing the reclaimed rubble of varied sizes with a geopolymer blend, creating cementation without the use of Portland cement.
Fernando Cremades
MediaLab Matadero Madrid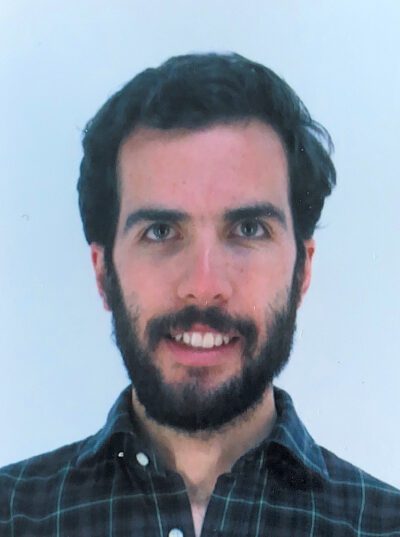 Fernando Cremades (1989) has studied art and architecture in Madrid and in 2015 moved to New York as a researcher with professor Natalie Jeremijenko (NYU – Environmental Health Clinic). Fernando has been a researcher in residence at MelaTech, Medialab-Matadero Madrid and BilbaoArte Foundation.
His research has been exhibited at Matadero Madrid, Convent de Sant Agustí, Casa Elizalde, Bilbao Arte Foundation, Laboral Art and Industrial Creation Centre, Sant Andreu Contemporani, Madrid Young art Gallery, Museum of Decorative Arts Madrid, Venice Architecture Biennale 2018, Amadis Gallery, Círculo de Bellas Artes Madrid, Apexart Gallery, Institute of Architects of Madrid, Segovia Art Center La Cárcel, Mulafest Festival Madrid, European University of Madrid, Technical School of Architecture of Madrid, AEDES Berlin and Kunstmuseum Liechtenstein among others.
Radiotropism
Exposure to ionizing radiation can cause serious diseases in humans and there is paucity of technologies available to shield radioactive sites. The project investigates the capacity of radiotrophic fungi to shield hazardous radioactivity and their deployment in radioactive contaminated sites using an autonomous unmanned artifact.
Ali Dhinojwala
University of Akron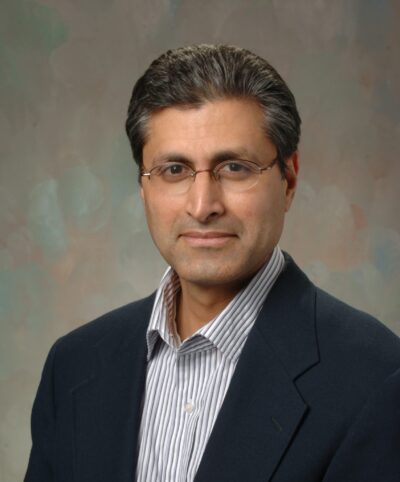 Professor Dhinojwala received his Bachelor of Technology Degree in Chemical Engineering from the Indian Institute of Technology, India, and his Ph.D. from Northwestern University in Chemical Engineering in 1994. Thereafter, he was a Research Scientist at the Department of Materials Science at the University of Illinois, Urbana-Champaign, from 1994 to 1996. At GE Plastics, he worked on developing plastics for DVDs from 1996 to 1997. In 1997 he joined The University of Akron in the Department of Polymer Science. Professor Dhinojwala served as a Chair of the Department of Polymer Science from 2008-2012, Interim Dean of the College of Polymer Science and Polymer Engineering from 2018-2020, and Director of the School of Polymer Science and Polymer Engineering from 2020-2021. He is currently Gerald W. Austen Endowed Chair in the School of Polymer Science and Polymer Engineering and H. A. Morton Chair Professor of Polymer Science.
Professor Dhinojwala's research interest is in understanding adhesion, friction, and wetting. His group has developed light-based spectroscopic techniques to understand the physical properties of molecules at surfaces and interfaces. His recent interest in bio-adhesion has led them to develop synthetic adhesives inspired by geckos and spiders. Inspired by bird feathers colors, his group also studies structural colors, which are remarkable for their color tunability and resistance to chemical and photobleaching compared with traditional pigmentary colors.
Learning from Nature to Tackle Adhesion and Traction in Wet and Icy Conditions
Surviving on ice is an important component of a living world and there are many examples in nature where surfaces and structures have evolved to either reduce ice adhesion or increase traction/adhesion to ice. For example, bumpy surfaces coated with wax can reduce ice adhesion and this has inspired new coatings for ice phobic surfaces. There are also examples where ice traction and adhesion are important and, in this talk, we have explored the question of whether polar bears have any specific design on their feet that gives them better traction on snow and icy surfaces. One early study has indicated that they have bumps on their surfaces that could be responsible for traction. We compared the feet of six different types of bears that live in various habitats, including polar bears who are specialized in snow. Interestingly, we show that the presence of bumps is not the distinguishing factor for polar bears, it is the height and diameter of the bumps. By using 3D-printed objects with variable height-to-diameter (h/D) ratios, we show that the higher the h/D ratio, the higher the traction on snow. The polar bears have a higher h/D ratio compared to the other five species not adapted for snow. These observations provide inspiration for designing surfaces that can provide a better grip on snow and icy surfaces. In addition, I will discuss the challenges in adhesion in wet environments and design principles for improving adhesion to wet and rough surfaces with a focus on transportation.
Alon A. Gorodetsky
University of California, Irvine
Dr. Alon Gorodetsky is an Associate Professor in the Department of Chemical and Biomolecular Engineering at the University of California, Irvine. Dr.Gorodetsky obtained dual B.S. degrees in Engineering Physics and Materials Science at Cornell University and a Ph.D. in Chemistry at the California Institute of Technology. He then completed postdoctoral work as an NSF American Competitiveness in Chemistry Fellow at Columbia University. Dr. Gorodetsky's work has received international recognition and has been highlighted in media outlets such as Popular Science, Popular Mechanics, The Times, The Guardian, The Washington Post, The Smithsonian Magazine, Wired, The Verge, Newsweek, Forbes, The Economist, NPR, BBC, and CNN. Dr. Gorodetsky has also received numerous accolades, including the AFOSR Young Investigator Award, the DARPA Young Faculty Award with the Director's Option, the Presidential Early Career Award for Scientists and Engineers, the NIH Director's New Innovator Award, and the DARPA Embedded Entrepreneurship Initiative Award.
Dynamic Materials and Systems Inspired by Cephalopods
Our group looks to coleoid cephalopods (squids, octopuses, cuttlefish) as muses for the development of bioinspired technologies. In one research thrust, we are leveraging the unique cephalopod skin cell protein reflection for programming the optical properties of mammalian cells and for electrically controlling the fate of mammalian cells, with our efforts holding relevance for regenerative medicine and engineered living materials. In another research thrust, we are drawing inspiration from cephalopod skin cells for the design and manufacturing of adaptive infrared and thermoregulatory materials, with a focus on applications in next-generation thermal camouflage and sustainable food packaging.
Viktoria Greanya
Parallax Advanced Research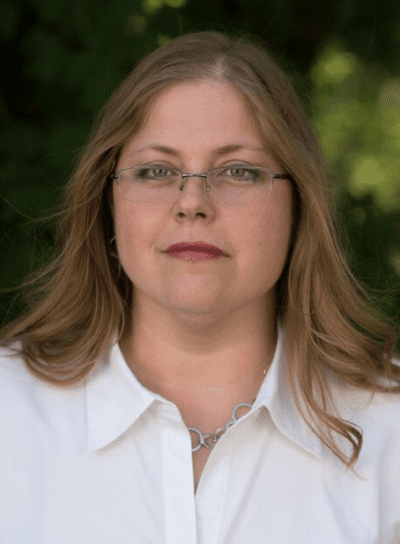 Dr. Viktoria Greanya is the Parallax Chief Scientist and has 20 years of extensive experience in providing scientific and strategic leadership across multiple federal, academic, and industry research organizations. Prior to joining Parallax, Dr. Greanya founded the S&T strategy consulting firm Morpho Sciences; was a Program Manager funding high-risk, high-reward research at the Defense Advanced Research Projects Agency (DARPA); and Chief of Basic Research for the Chemical and Biological Defense Program at the Defense Threat Reduction Agency (DTRA). Her research interests and experience are wide-spread and have included functional and high-performance materials and devices, sensors, bioinspired materials and devices, electronic and photonic materials and devices, diagnostic and detection technologies, novel sensing mechanisms, nanotherapeutics and novel therapeutic paradigms. She is the author of Bioinspired Photonics, Optical Structures and Systems Inspired by Nature.
Moderator of Thermo and Optics Module
Shambhunath Jha
Fact.MR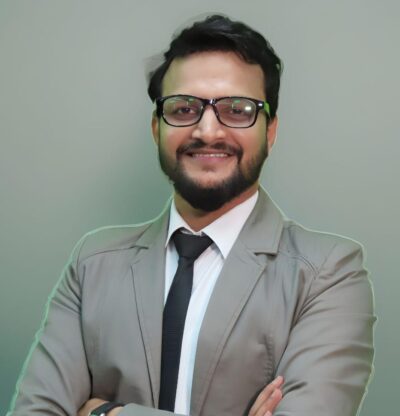 Currently serving as a principal consultant and Vice-President at Fact.MR, a leading consulting firm, Mr. Jha brings a wealth of knowledge and experience to his role. He has consistently demonstrated a passion for exploring innovative means and mechanisms to harness the potential of nature-inspired concepts for solving modern-day challenges. Throughout his illustrious career, Mr. Jha has collaborated with Fortune 500 companies, providing them with invaluable guidance on investments in the field of biomimetics. His visionary concept, the BiT-POT Index (Bio-inspired Technology – Potential and Opportunity Threshold Index), has been instrumental in assisting numerous bio-inspired material companies in strategically realigning their resources and investments. By leveraging this index, organizations have been able to derive meaningful value from their bio-inspired technologies and maximize their impact in the market.
Revolutionizing the Future: Biomimetic Industry Innovation Driven by Data and Guided by Outcomes
Sam will discuss maximizing investments in bio-inspired technology and strategies for engaging stakeholders to measure technological growth and achieve commercial success with the BiT-POT Index (Bio-inspired Technology – Potential and Opportunity aThreshold Index).
Kasumi
kasumifilms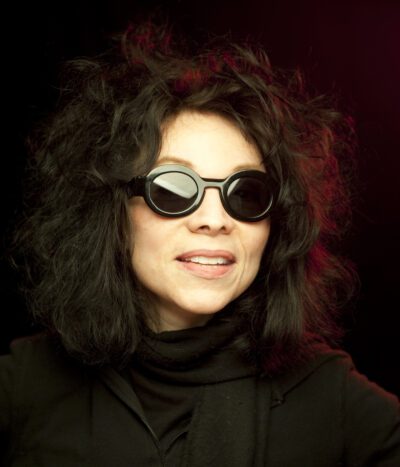 Recipient of the esteemed Guggenheim Fellowship, Kasumi is an artist who explores the patterns of natural movement and the cyclical dynamics of nature. Her distinct and personal style finds expression in various forms: from public art video installations and looping electronic sculptures to TV animation, post-production, and feature films. She navigates the realms of immersive augmented and virtual reality, along with the tactile world of analog film, fine art prints, and collage. Even the intimate realm of a phone app has become a canvas for her creativity.
Artist Panel Discussion
Anne Kietzig
McGill University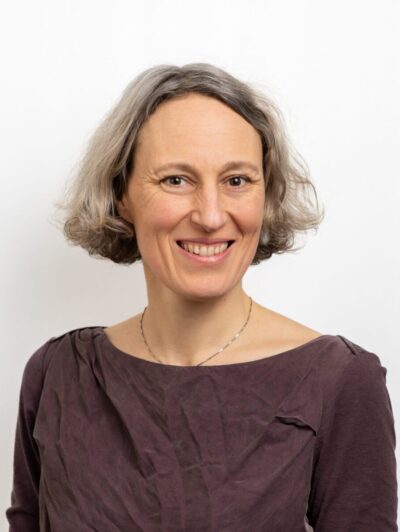 Anne Kietzig is a Professor at McGill University, Canada. She teaches and carries out research at the Department of Chemical Engineering and acts as Associate Dean for Student Affairs in the Faculty of Engineering. She started her undergraduate education of Chemical Engineering and Economy Studies at the Technical University of Berlin, Germany, where she graduated in 2006. She pursued her doctoral studies focused on microscopic ice friction at the Department of Biological and Chemical Engineering at the University of British Columbia in Vancouver, Canada. Before she finished her graduate education, she was hired to join McGill in 2010 straight after finishing her PhD. Today she leads a research program in Biomimetic Surface Engineering, which is built on two fundamental pillars: one being laser-material-interactions and the other being surface wetting. The fields of application are manifold and target tailoring optical properties, adhesion, drag, and friction on many materials.
Passive anti-icing inspired by Penguin feathers
Despite living in cold climates and hunting in frigid waters, penguins are rarely covered in ice. We have taken inspiration from penguin feathers to combine water and ice-shedding functionality on engineered surfaces, which we achieved by using a finely woven wire cloth to mimic the microstructure of the feather in combination with using laser-micromachining to further decorate the latter with nano grooves. Our results from this biomimetic surface not only highlight that different physical mechanisms are at play when considering water and ice shedding, but also emphasizes the role of the hierarchical surface structure. Nanogrooves with hydrophobic surface chemistry support water shedding. Whereas the porosity of the microstructure favors a multitude of evenly spaced crack initiation locations with facile and short pathways for crack propagation, which accordingly leads to exceptionally low ice adhesion strengths. In conclusion, our biomimetic approach highlights that having learnt from a natural example and abstracting the relevant features and functionalities to engineering provided us with a framework that exploits fracture mechanics to design the ice-shedding property and wetting science to separately design the water-shedding property.
Kyoung Hee Kim
EcoClosure and UNC Charlotte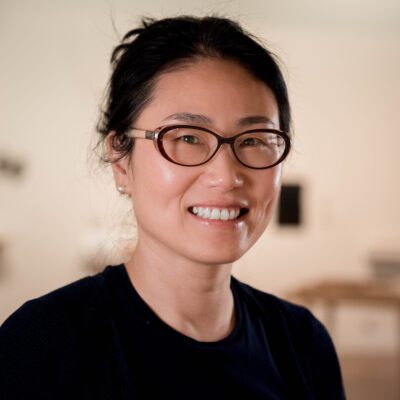 Kyoung Hee Kim is a Professor of Architecture and a Director of the Integrated Design Research Lab (IDRL) at UNC Charlotte. She is the founder of EcoClosure, a climate tech venture specializing in nature-based solutions for carbon-neutral practices. Kyoung Hee has more than 15 years of experience in the design, engineering, full-scale prototyping, performance validation, and construction of high-performance building enclosures. Her federally funded projects include regenerative enclosure systems as well as smart cities and green buildings. As a practicing architect, she has worked on a variety of residential, commercial, and institutional projects that integrate high-performance building systems for both new construction and retrofitting applications. Kyoung Hee received her Master of Architecture, Master of Science, and PhD in Architecture from the University of Michigan in Ann Arbor.
Zero Carbon Architecture: Nature-based Solutions to Decarbonate Built Environments
Discuss a biomimicry architecture design approach

Introduce biochromic building systems to meet zero energy, carbon-neutral buildings

Explain the environmental and social potentials of nature-based solutions
Matthew Kolodziej
University of Akron
Matthew Kolodziej is a Distinguished Professor of Art at the Myers School of Art, The University of Akron. He is one of the co-directors of the Biomimicry Research and Innovation Center (BRIC) at the University of Akron. Kolodziej earned a BA in economics from the University of Chicago and an MFA in painting from the Rhode Island School of Design. Kolodziej's work has been featured in over 70 exhibitions including The Cleveland Museum of Art, Akron Art Museum, Rhode Island School of Design Museum of Art, and Rose Art Museum. His paintings which explore themes of time and dislocation are inspired by references to architecture and archaeology. The work considers what we make and destroy and how contemporary landscape is defined by tangible material and increasingly by virtual space.
Moderator of the Artist Panel
Kat Kornegay
Stanford University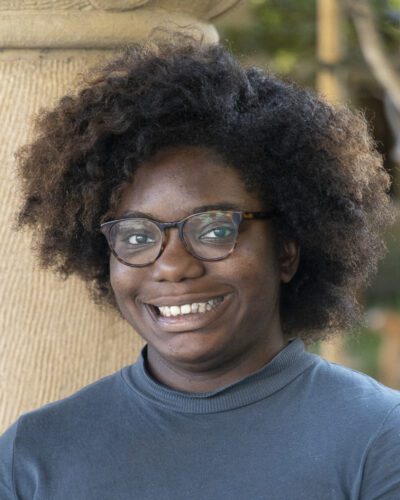 Katheryn Kornegay received her B.S. in Physics from Pomona College in 2020. She is currently pursuing her Ph.D. in Materials Science & Engineering and is a part of Dr. Debbie Senesky's EXtreme Environment Microsystems Laboratory (XLab). She is interested in understanding the physical properties of thin films and sustainable materials through various forms of characterization techniques. Her current research is on detecting cracks in thin film stack structures with an acoustic emission test method and characterizing the physical properties of mycelium biocomposites and melanin-rich mycelium aerogels.
Synthesis and Multi-physical Characterization of Melanin-rich Mycelium Aerogels
Mycelium biocomposites have generated excitement due to their lightweight structure, self-assembly, and thermal insulation, as well as biodegradable properties. Yet, difficulties in realizing the large-scale manufacturability of mycelium biocomposites have hindered mass adoption into target applications such as architecture, aerospace, and packaging. We explore mycelium aerogel synthesis to enable "shell-like" lightweight structures; with the addition of melanin deposits integrated into the mycelium aerogel matrix to provide environmental protection (thermal and radiation). To learn more about the attributes of this wonder material, we are characterizing the multi-physical properties of the melanin-rich mycelium aerogel specimens and aim to correlate the process-induced microstructure with the mechanical properties and thermal stability, as well as the radiation absorption capabilities of the mycelium aerogels. Ultimately, this work will pave the way for the engineering of melanin-rich mycelium aerogels with superior mechanical, thermal, and radiant properties to enable a wide variety of space and Earth applications.
Jennifer Lalli
NanoSonic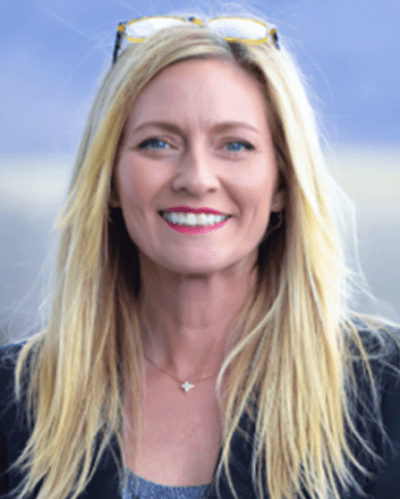 Dr. Lalli received her Ph.D. and M.S. in Polymer Chemistry from Virginia Tech. The emphasis of her doctoral career was on metal complexing polymers and hybrid thermally conductive nanocomposite adhesives. At NanoSonic, she is the lead on several DoD SBIR programs that have resulted in sales to the DoD and Lockheed Martin in addition to new products currently under evaluation by the DLA and related DoD and commercial customers. These products include Industrial Rubber Gloves for the Navy and DLA's Nuclear Enterprise Support Office (NESO) as well as conductive inflatable seals for the U-2 Dragon Lady and JSF. Lalli developed novel, emulsion polymerized, pressure sensitive adhesives and helped implement ISO 9001 standards at Avery Dennison, Chemical Div., Mill Hall, PA. At NanoSonic, her focus is on advanced polymers and 3-D nanocomposites. She is responsible for the development of Metal RubberTM, Shape Memory-Metal RubberTM, RadFabTM and flexible, conductive EMI shielding sealants for aerospace and maritime structures. She is currently developing products for low H2 permeation high pressure H70 hoses, H2 nozzles, cryotanks for spaceplanes and complex shaped filament wound radiation resistant structures for ballistic missile defense interceptors. She supports durability studies on new structures, seals, and bearings for Michigan State University's (MSU) Facility for Rare Isotope Beam Production (FRIB) and space systems. She is also working on new membranes for desalination for potable water in remote areas and wastewater treatment plants and purification and transformation of regolith on Mars for food and life sustainment in space. She directs NanoSonic's material transition and platform integration with our defense prime partners and tier II DoD manufacturers. Lalli was the PI on NanoSonic's subcontract from LM MS2 Akron during Phase II of the DARPA Integrated Sensor is Structure airship program and produced an ultra-low Tg polymer matrix resin for the high-altitude hull, which exceeded the target performance metrics. She served as the Entrepreneurial Lead (EL) on an NSF Innovation Corps (I-CorpsTM) program out of the Los Angeles Area Cohort Innovation Node (IN-LA).
Silkworm Cocoon Inspires Thermally Protective Materials
Based on the silkworm cocoon design, NanoSonic has developed multiple thermal regulation materials including wetsuits, jet engine blankets, and fire protective garments. The composite wetsuit integrates a double air gap capable of retaining its performance up to 100' of diving depth and a heat reflective layer to harness the diver's body heat. Through the combination of these layers with a hydrophobic outer shell, the wetsuits meet all desired properties without becoming heavy. By using an air gap instead of a thermally protective material, NanoSonic's fire protective garments and engine blankets displayed increased flexibility, improved breathability, and decreased weight.
Monika Lipińska
Newcastle University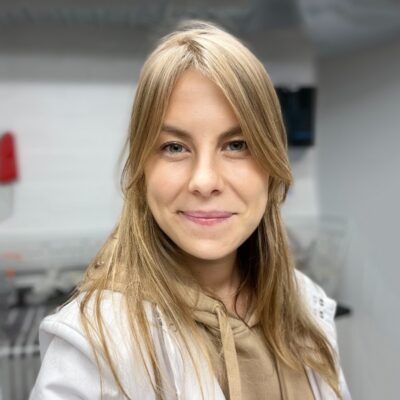 Monika Brandić Lipińska is a space architect and researcher. She sees tremendous potential in biological solutions for developing our future on Earth and in space. Through the integration of low technology readiness level construction systems and in-situ resource utilization, tightly intertwined with biological processes, her work focuses on developing architectural and biotechnological strategies for building habitable environments supporting human performance and well-being in space and extreme environments.
Monika holds an MSc in Architecture from Lund University and an MSc in Space Studies from International Space University. Currently, she is pursuing her PhD at the Hub for Biotechnology in the Built Environment at Newcastle University, in collaboration with NASA Ames Research Center, where she is developing biofabrication strategies for constructing in resource-limited conditions, Martian conditions. Monika is a co-founder of Bio-Futures for Transplanetary Habitats, a research platform that aims to explore and enable research on habitats in extreme & outer space worlds through an emphasis on biosocial and biotechnological relations.
Space to Grow
The presentation will discuss how we can use biotechnologies and biomaterials to build habitats in space and extreme environments. It will highlight the integration of low-technology readiness level construction methods, resource use, and biological processes in creating habitable spaces that enhance human well-being and performance. It will explore how architectural and biotechnological strategies can shape a more habitable future beyond Earth.
Sissi Liu
Metalmark Innovations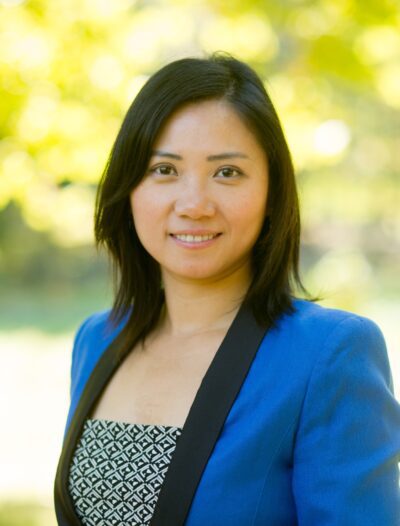 Sissi Liu is passionate about solving complex societal problems with cutting-edge technology. During her 20-year career in climate tech and sustainability, she has served as an investor, entrepreneur, board member, and mentor to various climate tech startups. Sissi co-founded Metalmark Innovations, where she is CEO, to tackle the global air pollution crisis and climate change challenges. Metalmark has developed the world's first self-cleaning air purifier, offering opportunities to reduce maintenance, waste, cost, and energy use in addition to improving air quality. Sissi holds a BA from Wellesley College and a master's from Harvard University.
From Butterflies to Air Purifier: One Company's Journey From Nature-inspired Materials to a Disruptive Indoor Air Quality Solution
Metalmark Innovations is a Harvard startup, bringing to market the Tatama, the world's 1st self-cleaning commercial air purification system. In business, the traditional view is to solve customers' problems and generate ROI. Metalmark's approach is to accomplish this by turning to nature for inspiration, starting first with nanostructuration of materials like those found in butterfly wings. But, it didn't stop there. It designed the Tatama based on customer feedback all the while asking what would nature do, leveraging not only its intelligence but also wisdom. Through listening to customers and learning from nature, the company has been on a journey to provide a value-added solution that's also sustainable.
Christopher Maurer
redhouse studio
Christopher Maurer is an architect, innovator, and founder of redhouse studio that focuses on research, equity, and design. He has worked in North America, Europe, and Africa and has led projects for such clients as the Clinton Global initiative, The UN Millennium Development Program, and Madonna's Raising Malawi. Chris and redhouse are developing new ways of building that utilize the growth of organisms to shape the built environment. In Africa, Chris co-founded a company called MycoHab that converts waste bush material into food and housing via "mycotectural" processes which utilize the growth of fungi. With renowned astrobiologist, Dr Lynn Rothschild at NASA Ames Research Center, Chris is developing self-growing off-planet habitats for NASA through the NIAC program.
Moderator of the Built Environment topic module
Lorenzo Mencattelli
Helicoid Industries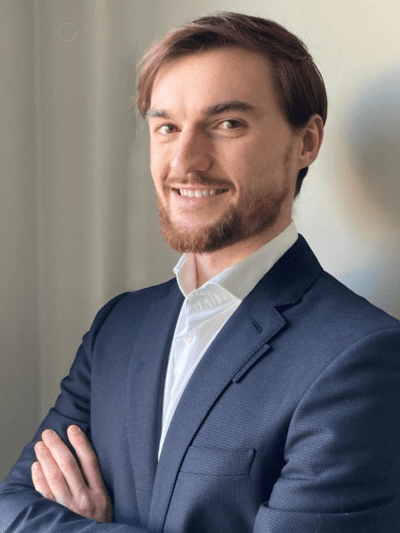 Dr. Mencattelli is Managing Director of Technology and Operations at Helicoid Industries. He is responsible for devising technology innovation and implementation strategies, the IP strategies and market expansion. He has several years of experience in managing composite innovation and international R&D projects. He has experience in leading IP strategy for disruptive innovation in the composite industry. He is a leading expert in biomimicry applied to composite materials. Dr. Mencattelli currently provides technology strategy advice to several companies in the composite industry. He has an active engagement in devising new strategies to innovate the composite supply chain, digitalisation of industry, innovative composite technologies for EV mobility, hydrogen storage, urban air mobility and bio-based composite structures.
Dr. Mencattelli has a strong scientific knowledge in mechanics, design, analysis and numerical methods of composite structures, backed up by an excellent track record of scientific publications, patents and research awards. He has expertise in research engagement between industry and academia, marketing of research activities to Industry and Innovation in composites. Dr. Mencattelli is a Marie-Curie fellow and holds a PhD from Imperial College London, Aeronautics. Top class BSCs and MSCs in Aerospace Engineering from the University of Pisa and EPFL.
Bio-inspired Helicoid composites: empowering the next generation of ultra-efficient structural materials
The talk will be focusing on bio-inspired microstructure to enable advanced composite materials in cross-market applications. Nature has developed microstructures that enable excellent mechanical and multifunctional performances while relying on relatively low performance constituents. With the latest advancements in manufacturing technology it is now possible to mimic some of these concepts to enable more sustainable, durable and safe lightweight material to advance the industry across different markets and applications. Topics can be focused around the following areas: E-mobility, Sustainable and renewable materials, Composite materials overview and cross-market applications use cases.
Peter Niewiarowski
University of Akron
Evolutionary Biologist and Ecologist, co-director Biomimicry Research and Innovation Center at the University of Akron. Research on ecology and evolution of amphibians and reptiles, especially physiology, biophysical ecology, and biomimicry/bioinspired design of gecko adhesion, and including research on methods and application of biomimicry.
Keynote – Innovation and Sustainability Through Biomimicry: Guarantees or Opportunities?
Over the years, debates about topics such as whether biomimicry is a reliable source of innovation, or whether it delivers sustainable solutions, have come and gone. When I find myself dissatisfied with conclusions drawn from such debates, reflection on the reality that biomimicry is done by people and applied in human built systems usually restores my confidence in the efficacy and value of the approach to help tackle even our biggest challenges.
Ven Ochaya
Baldwin Wallace University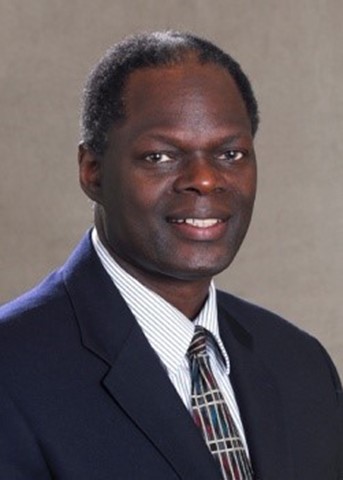 Ven Ochaya is a Professor of Business Administration, Strategy & Innovation at Baldwin Wallace University, where he also held the directorship for the MBA Entrepreneurship MBA, the Sustainability MBA Programs, as well as a Faculty Fellow in the Center for Innovation & Growth. Prior to coming to BW where he has been for 15 years, Dr. Ochaya was a visionary leadership with significant achievements through innovation in Fortune 500 companies for 17 years; his last stint was as a member of the senior leadership at Avery Dennison's Fasson Roll Materials Division first as a Director of Product Technology & Innovation and then as Vice President, Research & Development. In addition to his work at Avery, he spent 12 years at International Paper Company in a variety of roles with increasing responsibilities, primarily in the R&D, new product, technology, and process innovation. Dr. Ochaya currently sits on a few Boards of Advisors, including the Great Lakes Biomimicry/OAI Board of Trustees. He has an Executive MBA from Xavier University in Cincinnati, a Ph.D in Chemistry from the University of Massachusetts in Amherst, an MS in Chemistry from the University of Texas at El Paso, and a BS in Chemistry from St. Edward's University in Austin, Texas.
Moderator of Bio-Inspired Material Markets
Hans Papke
DLR Group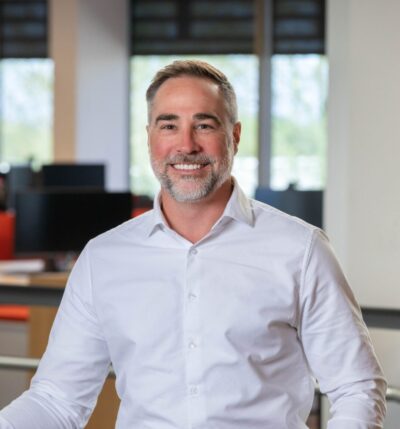 Hans Papke is Principal Project Architect at DLR Group, a global integrated design firm specializing in architecture, engineering, interiors, planning, and building optimization for new construction, renovation, and adaptive reuse. He strives to create architecture with an emphasis on functionality and design spaces where people can live, work, and play in a healthy environment. A member of the American Institute of Architects, Papke graduated from the University of Arizona with a bachelor's degree in architecture.
Designing Smart Buildings Based on Desert Wisdom
As the built environment focuses on building analytics and automations, one building in the middle of the Arizona desert, looked beyond its integrated technologies to find additional opportunities to improve performance, maximize efficiency, and deliver natural beauty through biomimicry of desert life. The new Pinal County Attorney's Office in Florence, Arizona tells the story of how a design team addressed a county's constrained budget by condensing the building footprint and maximizing energy efficiency through biomimicry of design elements found in the desert—specifically in the saguaro cactus. Nature is not just the building element that helps us feel more connected to the outdoor environment, but the lessons found in nature can become the guide for effective design strategies.
Doug Piekarz
The Akron Zoo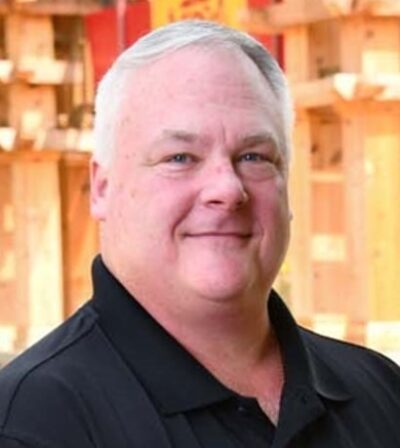 Doug holds a Bachelor's Degree in Animal Science from Rutgers University and a Master's Degree in Biology, Ecology and Evolution from Montclair State University. He has worked in the Zoo field for over 35 years, spending the first decade of his career at the Wildlife Conservation Society's Bronx Zoo in New York, and the last 25 years at the Akron Zoo. Doug has worked as a part of international conservation efforts in Venezuela, Brazil, and Spain focused on water bird conservation, and has locally and nationally focused on growing awareness of sustainability and green practices as a means for everyone to participate in the conservation of wildlife and wild places. He served as an instructor & course administrator for the Association of Zoo and Aquariums' (AZA) professional development school and has served as an Adjunct Professor in the graduate program in zoo management through George Mason University. He has also served as a mentor in AZA's highly competitive Executive Leadership Development Program over the past five years. He is currently an appointed board member of the Association of Zoos & Aquariums (AZA).
Doug has held several executive positions at the Akron Zoo over the years, and has served other professional and community organizations including the Association of Zoos and Aquariums, the Summit of Sustainability Committee, World Wide Marriage Encounter, ArtsNow, Shift Akron, the Center for Applied Drama and Autism, and Leadership Akron's Parks and Environment Committee.
Doug became the second President & CEO of the Akron Zoo on January 1, 2015.
The Wild Side of Research and Development: Tools to engage nature's wisdom to create our future
Biomimicry as a field and a concept has looked to leverage the 4.5 billion years of natural trial and error on planet Earth to find solutions to human challenges. Though the question today is how do we leverage nature? What are the tools available? How can these tools be deployed? Leveraging your local accredited Zoo or aquarium, local national park, wildlife refuge or natural area, as well as access to the people who have the knowledge and experience as species or systems experts in those environments can spur important conversations and drive new and unique solutions to today's challenges.
Heather Snyder Quinn
DePaul University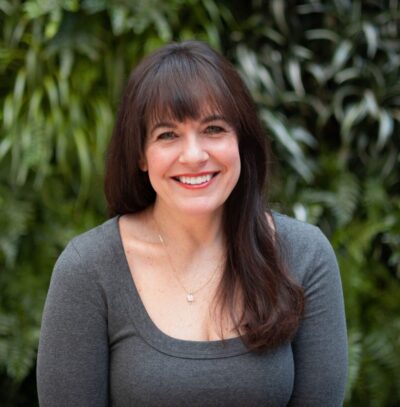 Heather Snyder Quinn (she/her) is an Assistant Professor of Design Futures at DePaul University's Jarvis College of Computing and Digital Media, the 2021-22 Wicklander Fellow in Ethics, and a 2022 OpEd Public Voice Fellow. Heather is usually where she "isn't supposed to be." You will find her playing in unexpected places, physical or virtual, and collaborating with people from various backgrounds. Her work uses design fiction to empower communities to imagine possible futures and understand technology's impact on human freedoms, including artificial intelligence and the metaverse. The World Economic Forum, MIT Press, Yale Law School, The Washington Post, and Hyperallergic have recognized her work. Currently, she is editing Technologies of Deception, a publication bringing together art, design, technology, ethics, futurism, and policymaking. Heather lives in Chicago with her partner, Joe, and their two daughters.
Breaking Boundaries, Building Tomorrow: A Workshop on Interdisciplinary Collaboration for Sustainable Innovation
In a complex world, our ability to address pressing challenges hinges on our capacity to think beyond traditional confines. In this transformative workshop, participants will discover where the power of interdisciplinary collaboration meets the urgency of sustainable innovation. Together, we will explore how breaking down disciplinary barriers and opening our minds towards raw curiosity can amplify creativity, foster unique perspectives, and drive unprecedented solutions toward a sustainable tomorrow.
In this interactive session, we will review case studies, conduct collaborative exercises, and learn the importance of agility and improvisation. Participants will uncover the immense potential of merging their insights from diverse fields. From climate resilience to bio-inspired inventions and imagining the "impossible," this workshop will demonstrate how diverse minds can converge to build holistic, lasting solutions. Gain practical strategies for facilitating cross-disciplinary teams, cultivating open communication, and integrating a wide range of expertise. Come away with an understanding of how to approach innovation with an open and flexible mind, unlocking the potential to craft a more sustainable and inclusive future by transcending boundaries and embracing the power of interdisciplinary collaboration.
This workshop is open to all conference attendees. No experience is necessary.
John M. Sankovic
Ohio Aerospace Institute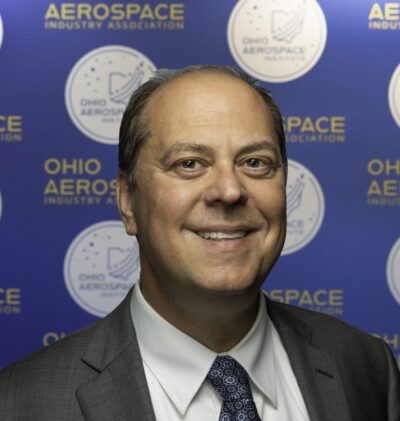 Dr. John Sankovic is the President of the Ohio Aerospace Institute, leading the organization's Aerospace Industry Association, public-private industry consortia, federal research support, technology-based economic development, and STEM education programs. The Ohio Aerospace Institute is a private, not-for-profit 501(c)3, founded in 1989, with support from the State of Ohio and Ohio Astronaut and Senator John Glenn. It is the first NASA associated collaborative Institute chartered to foster relationships between universities, aerospace industries, and government organizations.
Prior to OAI, Dr. Sankovic was a member of the Federal Senior Executive Service. He had a distinguished 31-year career at NASA, where he most recently served as Glenn Research Center Chief Technologist and Director of the Office of Technology Incubation and Innovation, setting a record for technology transfer and licensing.
He has received numerous awards, including the NASA Outstanding Leadership Medal, six Agency Honor Group Achievement Awards and an R&D100 technology innovation award. An industrious academic, Dr. Sankovic earned his bachelor's and master's degrees in mechanical engineering from The University of Akron, his MBA degree from Cleveland State University and his master's and doctorate degrees in biomedical engineering from Case Western Reserve University. He is a registered professional engineer in the State of Ohio with unique distinction by the Ohio Society of Professional Engineers for highest achievement on both licensure examinations. He holds three U.S. patents.
Inclined to share his knowledge and passion with future generations of innovators, Dr. Sankovic has taught numerous university courses over the past 15 years and authored or co-authored more than 70 technical publications on topics ranging from space propulsion and power to fluid mechanics and biomedical sciences.
Welcome and Opening Comments and Moderator
Matthew Shawkey
Universitiet Ghent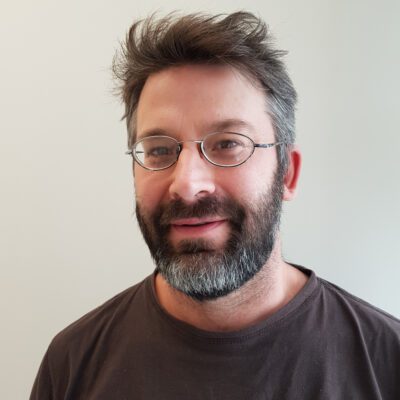 I was born in Italy but mostly grew up in northern Virginia. After many moves around the country for my various degrees, culminating in a PhD from Auburn University and post-doc at UC-Berkeley, I was an assistant/associate professor at the University of Akron from 2008-2015. In 2016, I moved as associate professor to the University of Ghent in Belgium.
A Rainbow in the Dark: Melanin-based Optical Materials
Melanin is a strongly light-absorbing pigment that, paradoxically, produces some of the brightest colors in nature, such as the fiery iridescence of hummingbird feathers. These colors are produced by highly-organized arrangements of melanin particles that, in combination with other materials, scatter light. I will review melanin-based optical nanostructures in birds, and the biomimetic/bioinspired materials that we have produced through relatively straightforward self-assembly processes.
Sherry Simms
University of Akron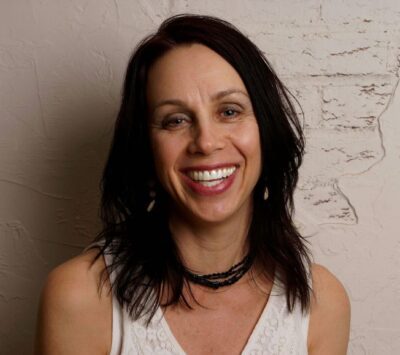 Sherry Simms is an Associate Professor of Art and the Coordinator of the Metalsmithing and Jewelry area at the University of Akron's Myers School of Art. Previously she taught in the metals programs at the State University of New York in New Paltz, and at The University of Oregon in Eugene. Simms holds an MFA in Metalsmithing from the State University of New York at New Paltz and a BFA from The University of Akron. Simms is a mixed media artist who creates jewelry and sculptural objects that challenge our cultural understanding of craft, jewelry and ornamentation. Her artwork has been widely exhibited and has been published in both American Craft and Metalsmith magazines, and a variety of other art publications. She is the recipient of numerous grants and awards, which include: a Knight Art Challenge Grant, three Ohio Arts Council Individual Artist Fellowships; and a 2017 University of Akron Summer Research Fellowship. Simms has exhibited her artwork in group and solo exhibitions for more than twenty years. Recent exhibitions include: Heavy Metal at the Akron Art Museum, Reflections & Transparencies at the Box Gallery in Akron, Ohio; and Bead at the Greater Reston Art Center in Reston, Virginia.
Artist Panel Discussion
Andrew Trunek
NASA Glenn Research Center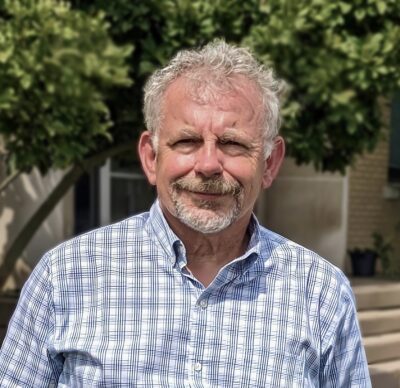 Andrew Trunek has been investigating bio-inspired and biomimicry applications for space exploration since 2017. Mr. Trunek has been awarded multiple Center Innovation Fund awards to investigate the multifunctional material, melanin. During this period, he has authored or co-authored several publications on melanin. He has presented his research at the 2020 American Society of Civil Engineers, and Biocene 2022. Mr. Trunek's current focus is evaluating melanin-based sensors for radiation detection and harsh environment applications. Mr. Trunek is also investigating melanin for potential energy harvesting and in-situ resource utilization applications. Mr. Trunek continues to advocate for funding supporting non-medical melanin research. Prior to Mr. Trunek's interest in biomimicry, his research focus was on defect reduction in silicon carbide single crystal growth for semiconductor applications. Mr. Trunek has presented at numerous domestic and international conferences. Mr. Trunek has one patent and has been a past recipient of an R&D 100 and Alan Berman award's.
Melanin: The Amazing Multifunctional Material for Harsh Environment Sensing and Potential Energy Harvesting Applications
No single material possesses as wide an array of properties as melanin. One property of melanin is its ability to be extremely tolerant of radiation. As evidenced by the accidental discovery of black fungus thriving in the remnants of Chernobyl reactor number four in 1991. Earth's magnetosphere provides substantial shielding from space-based radiation reaching the surface of Earth. As NASA and others have committed to human exploration beyond Earth where there is no protective magnetosphere. Detecting and shielding humans from radiation is a high priority concern. Melanin based sensors could potentially be initially fabricated to detect radiation. Follow on research could lead to the development of a melanin-based radiation panel for energy harvesting. This would be particularly useful in areas not exposed to the sun, as in lunar polar regions or craters. This type of technology would also be beneficial for missions that are too far from the Sun to use solar panels. Space based radiation is ubiquitous throughout the solar system. Having this type of technology removes solar energy as a limiting factor. The risk of launching radioisotope thermal generators is removed as well.
Dennis Tuckowski
INCOSE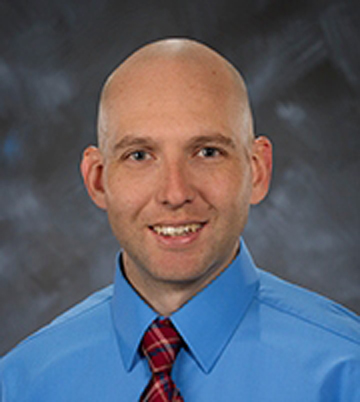 Dennis Tuckowski is a Principal Systems Engineer with SAIC in Ground Vehicle Systems and Chair of the International Council On Systems Engineering (INCOSE) Natural Systems Working Group. He has over 18 years of experience in product development of vehicle systems and consumer appliances and has designs implemented in over 40 million consumer products.
Leveraging the Systems Engineering Product Development Process to Foster Adoption of Advanced Sustainable Materials
Systems engineering provides a wide focus on the development process. As System Engineers prepare for a project, they plan for opportunities and challenges. This forward-looking view can enable early exploration of materials to help aid the transition to readiness.
In this session, the Natural Systems Working Group of INCOSE will:
illustrate the product development process

identify opportunities for new materials and inspiration from natural systems

explore how collaborations can aid the process.

suggest how to incrementally grow materials capabilities
The presentation will use material from the Natural Systems Primer, and key articles from Zygote Quarterly.
Systems Engineers who are actively employed to design products and services have only a limited opportunity in the design process to influence the choice of materials used.
Making changes to new, improved and more sustainable materials involves the challenges of product requirements, cost considerations, efficiencies, existing production line requirements, testing and schedule. The process is lengthy and requires cross functional team buy in from Quality, Procurement, Safety, Regulatory and Marketing representatives.
Anish Tuteja
University of Michigan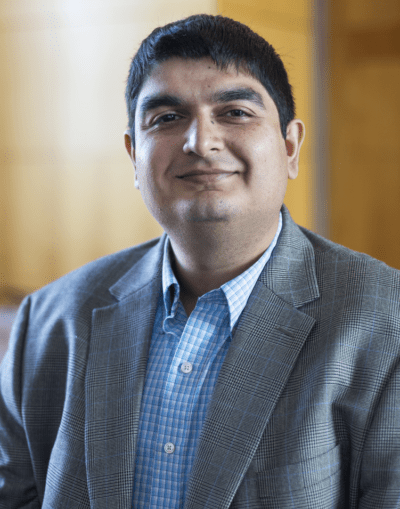 Anish Tuteja is a Professor of Materials Science and Engineering, Chemical Engineering, and Macromolecular Science and Engineering at the University of Michigan. He received his undergraduate degree in Chemical Engineering (2001) from Panjab University. Tuteja received his Ph.D. (2006) from the department of Chemical Engineering and Materials Science at Michigan State University, working with Prof. Michael E. Mackay. Following his Ph.D., Tuteja started his postdoctoral work on developing superoleophobic surfaces in the labs of Prof. Robert E. Cohen (Chemical Engineering) and Prof. Gareth H. McKinley (Mechanical Engineering) at MIT. He joined the faculty at the University of Michigan in 2009. Professor Tuteja's work has been recognized by several awards including the NSF Career Award and the
Air Force Young Investigator award. His work has also led to over 25 patents and patent disclosures. Multiple startup companies have been launched to commercialize the research discoveries from his group. His work on developing omniphobic surfaces was named as one of the "Top five new discoveries that will change the world", while the work on oil-water separation was named as one of the "breakthroughs of the year". His work has also been highlighted by Bloomberg TV, National Public Radio, ABC News, CBC News, Science Podcast, The New York Times, The Washington Post, The Boston Globe and thousands of other news outlets, magazines and newspapers.
Novel Anti-Icing Molecules and Coatings
Recent discovery of powerful antifreeze proteins and glycolipids from fish, animals, insects, and plants living in polar regions that enables their survival in very cold temperatures, has opened the door for the development of materials on which ice growth can be retarded or potentially even prevented. In this presentation I will discuss our recent work pertaining to the identification and characterization of novel ice-controlling molecules and their combinations, as well as developing, standardized, high-throughput, quantitative and reproducible assays for ice nucleation, propagation, and adhesion.
Tiffany Williams
NASA Glenn Research Center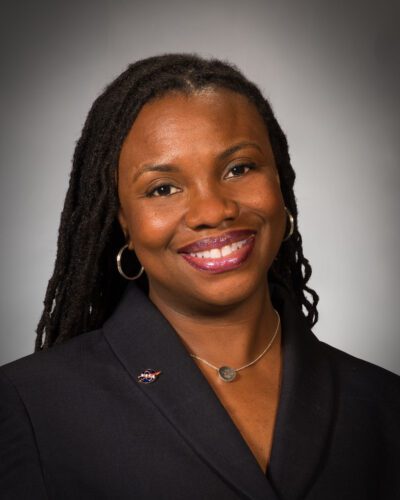 Dr. Tiffany Williams is a Research Chemical Engineer in the Materials Chemistry and Physics Branch at the NASA Glenn Research Center. She joined the NASA workforce in 2010 where she has worked as a materials scientist developing next-generation aerospace composites, electrical insulation, textiles, nanomaterials, and smart polymers. Her current research interests include advanced textiles, sustainable materials, and nature-inspired materials for aerospace applications. She currently serves as NASA's Nanoscale Science and Engineering Technology representative for the National Nanotechnology Initiative. She has served as a member of the IEEE Dielectrics and Electrical Insulation Society, the American Chemical Society, and the Society for the Advancement of Materials and Process Engineering (SAMPE). Dr. Williams has been a recipient of the Cleveland National Technical Association Nsoroma Science award, BEYA's Modern-Day Technology Leader Award, and the Women of Color in STEM "Rising Technology All-Star" Award. She holds a Doctor of Philosophy degree in Materials Science and Engineering and a Bachelor of Science degree in Chemistry, both from Tuskegee University and a Master of Science degree in Materials Science and Engineering from the University of Cincinnati.
Towards Bio-inspired Materials and Processes for Extreme Aerospace Environments
The talk will cover the following: (1) deficiencies in man-made polymers and aerospace structural composites (2) bio-inspired polymers, composites and surfaces; and (3) advanced materials processing techniques
The skin of the saguaro cactus is covered with a thick waxy coating that waterproofs the plant and reduces water lost to the air through transpiration.
The spines and deep ribs cast shadows to protect from the hot sun.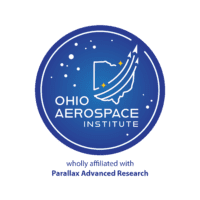 About the Ohio Aerospace Institute (OAI) and Great Lakes Biomimicry (GLB)
At OAI, we collaborate with members in government, industry, and academia to accelerate Ohio's aerospace workforce development through a global network of connections, educational programs, and cutting-edge information.
In 2021, Great Lakes Biomimicry became a part of the Ohio Aerospace Institute. Our charge is to bring the solutions from biology to those seeking a new way to think about innovation in aerospace and beyond.
Organizers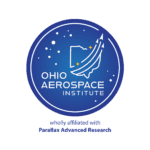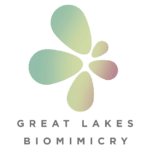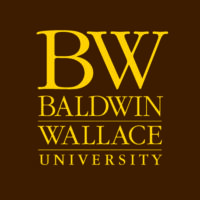 Educational Support